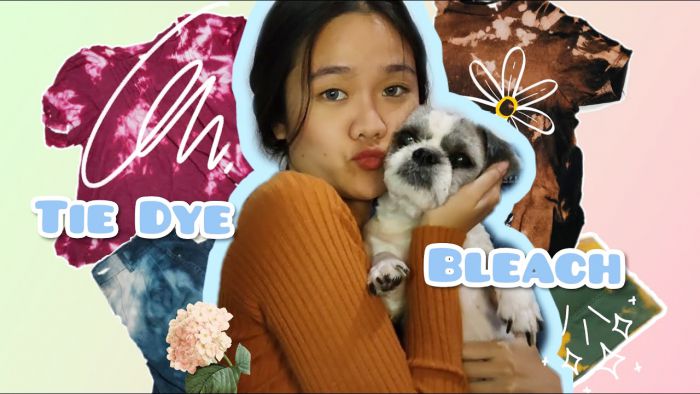 Shirt Painting Idea
Bleach dripped on your clothes?
It's all right, bleach can make us angry enough to forget about the ease it provides in cleaning, the damage it does to our clothes when it is used carelessly. These beautiful clothes become unusable because of tiny drops. Now that we can't give up bleach, and whatever we do, these accidents will happen, let's tell you a few ways to fix it.:
- If bleach splashes are too small (such as dots), you can repair this by painting it with a felt-tip pen that matches the color of the fabric. If your outfit is dark, hardly
he'll be too good to be noticed. it's the best do-it-yourself idea.
'If bleach has done a lot of damage to your outfit, then it's time to give your outfit another air. Connect the bleach-free parts with a thick wool or rubber, as if it makes them batik. Then pull into a syringe from two spoonfuls of bleach mixture that you have prepared in advance, joined to a glass of tap water. Gradually give the mixture in the syringe to the fabric from the center of the part you are connecting. When you untie the rope, you will meet it with patterns in the form of intertwined rings.
You can develop the patterns yourself as you like. If you tie it starting right in the middle of a T-shirt (chest part), a landscape like the sun will pass into your hand when the procedure is complete.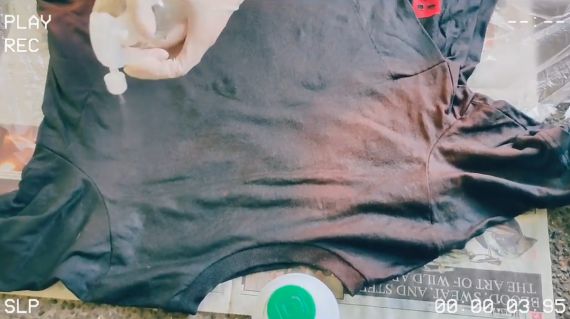 But here's what you should remember: don't add too much bleach to the water, or your clothes will wear out. Two spoons of a glass of water is enough. Below is the production video. Continue to follow us for more ideas and inspiration. Thank you very, very much for making videos on Ohmyciara Youtube channel.
Shirt Painting Idea Video