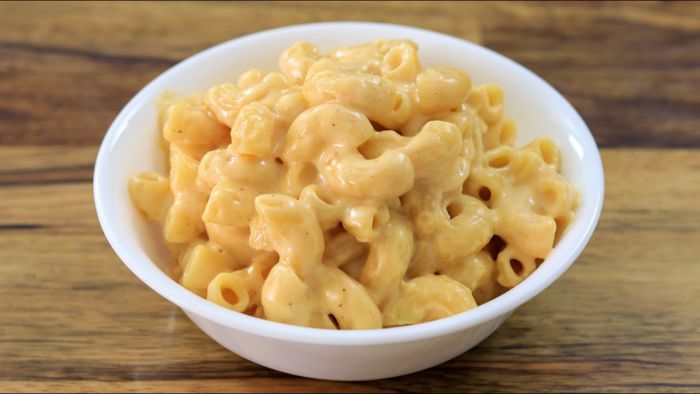 Easy 3-Ingredient Mac And Cheese Recipe
Easy 3-Ingredient Mac and Cheese Recipe
Hello People,
Here we are with the fastest and most practical cheese macaroni recipe, This mac and cheese is creamy, cheesy and super rich! Please try it for your family. You only need 3 ingredients and 20 minutes of work to make this easy homemade macaroni and cheese. I like it very much, and I'm sure your children will love it very much. This is the easiest stove-top match and cheese recipe you can find, and if your family and species love classic comfort food, they'll love this recipe. Please follow our site for more quick recipes, the necessary ingredients are written on the bottom,
***
ngredients:
4 cups (1 liter) Milk
12oz (340g) Pasta (elbow macaroni)
7oz (200g) Cheddar cheese, shredded
1 teaspoon Salt
1/4 teaspoon Black pepper
1/4 teaspoon Paprika
Directions:
1. In a large pot, bring milk to a boil.
2. Reduce to medium-low heat, add macaroni and cook, stirring frequently, until the pasta is cooked, about 12 minutes.
3. Remove from heat, add the cheese and stir until melted and incorporated.
4. Serve and enjoy! Notes: • You can use any kind of cheese that you like. Or combination of several cheeses. • For extra creamy mac and cheese add 1 more cup to the pot of milk.
Thank you so much to the Cooking Foodie Youtube channel. Please follow us.
Easy 3-Ingredient Mac And Cheese Recipe Video