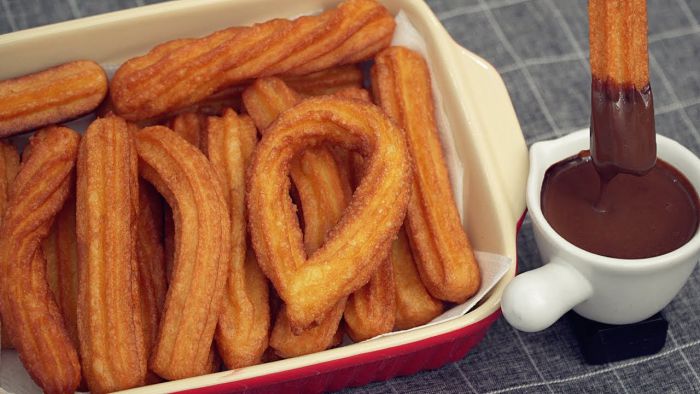 Churros & Hot Chocolate Recipe
Churros & Hot Chocolate Recipe
Hello Beautiful People, We all love to eat chocolate, you can make your children very happy. Please watch the recipe video below, you can make a hot chocolate recipe in a fun way. Milk and dark chocolate lovers should definitely try the recipe. You can find the most beautiful recipes on our site, please follow our site, I write the necessary ingredients on the bottom,
Necessary Materials,
Churros
- 150ml water
- 20g sugar
- 40g unsalted butter
- 110g all-purpose flour
- Low heat 3 minutes
- Wait 10 minutes
- 2 eggs
- Cooking oil
Hot Chocolate
- 50g dark chocolate
- 25g sugar
- 120ml milk
- 4g cornstarch
- 10ml water
Please follow our site on social media, Thank you to Nino's Home Youtube channel.
Churros & Hot Chocolate Recipe Video