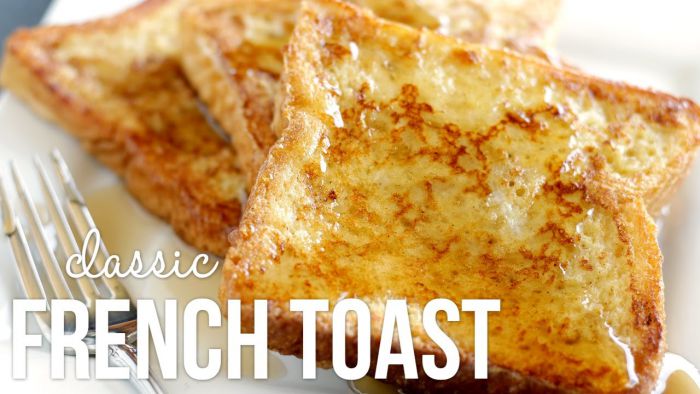 How To Make French Toast
Classic Quick and Easy Recipe
Hello People,
I'm here with a very famous French toast. Great idea for breakfast!! Learn how Crouton Crackerjacks makes simple but delicious French toast! There's nothing fancy here, because it's better with simple. Very begencek your children.About the best French toast you'll eat anywhere! Please follow our site for more breakfast recipes, the necessary ingredients are on the bottom,
What you'll need:
6 sliced Texas toast or thick cut bread
2 large eggs
1/4 cup milk or cream
1 tsp sugar
1/4 tsp cinnamon
pinch of salt splash of vanilla extract
butter and vegetable oil for cooking
Thank you very much to the Crouton Crackerjacks Youtube channel.
How To Make French Toast Video