Homemade Instant Jalebi Recipe
Dessert lovers, those who say," I love sorbet desserts, " let's take you here. Here will be one of your new favorites from India, with its sorbet and aroma; jalebi. Attention! If you like flavored flavors, this dessert can make a habit.
Jalebi is a must-have dessert in street delicacies in India. Of course, we'll do it with our hands in the comfort of our home. Because it is very sugary in the original, you can adjust its sugar according to yourself during the construction phase. The recipe we will give now is 4 people.
Ingredients
For the dough: 2 cups
flour
1 cup
warm water
2 tbsp
rice flour
2 tbsp
yogurt
1 tsp
baking powder
1 tsp
turmeric
For sorbet: 2 cups
granulated sugar
1 cup
water
2 tbsp
rose water
1 tbsp
lemon juice
To fry:3/4 cup
Oil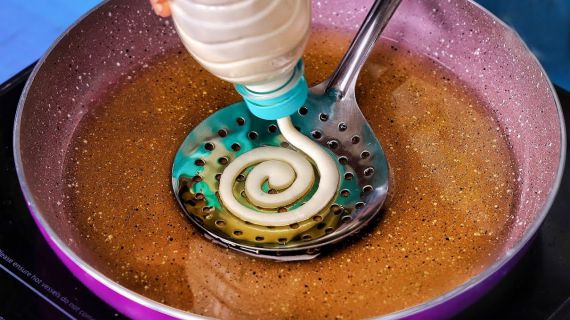 Note; make sure that your sorbet is warm and your dessert is hot. Otherwise, he won't pull his sorbet.
The production video is also included. Bon Appetit in advance for those who will try.
Keep following us for more inspiration and great recipes. Thank you very, very much for making the video on the Woa Cuisine Youtube channel.
Homemade Instant Jalebi Recipe Video