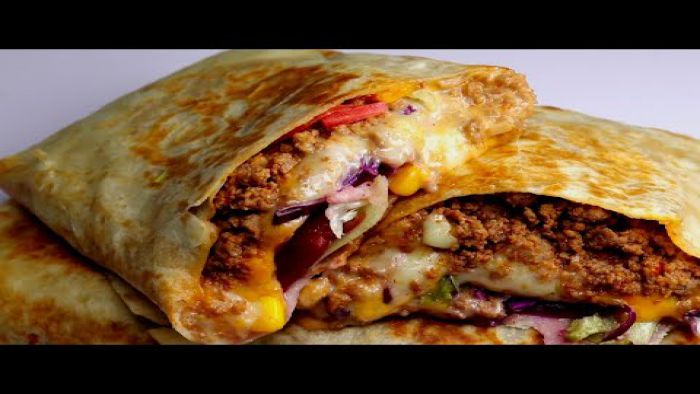 Beef Cheese Wrap,beef Burrito By Recipes Of The World
Beef Cheese Wrap,Beef burrito By Recipes of the World
Hello People,
I'm here with a very good recipe, I think everyone loves it. Especially children will love this taste !! Please watch the tutorial video at the bottom. Try this flavor for your loved ones, it says the necessary ingredients on the bottom, please follow our site for more beautiful recipes,
Oil 1 tbsp
garlic Chopped 1 tbsp
beef mince 1/2 kg
Salt 1 tsp or to taste
red chilli powder 2 tsp
red chilli flakes 1 tsp sriracha sauce or hot Sauce 2-3 tbsp
Sour cream:
cream 150ml
lemon juice 1 tbsp
milk 2-3 tbsp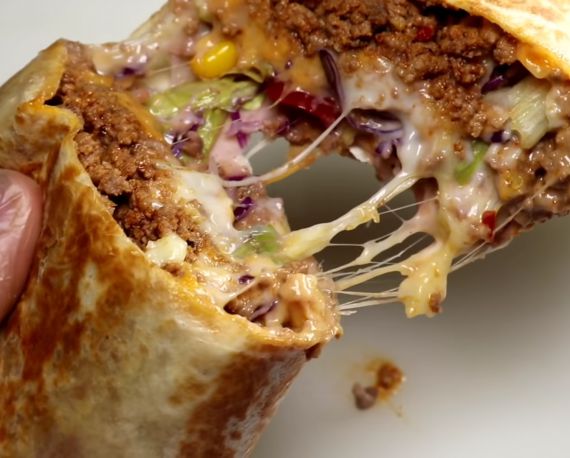 Salad:
Red cabbage 1/2 cup
lettuce
Carrot julianne 1/2 cup
boiled Corn 1/2 cup
Onion chopped 1/2 cup
Pickled red jalapenos (Optional)
lemon juice 1 tbsp
salt 1/2 tsp
black pepper powder 1/2 tsp
Tortilla
mozzarella & cheddar cheese grated
butter as required
Many thanks to the Recipes of the world Youtube channel.
Beef Cheese Wrap,beef Burrito By Recipes Of The World Video